The best Jumpseller smart search to boost your e-Commerce
Increase your sales and boost your e-Commerce with the best Jumpseller smart search app, discovering keywords and trends of your customers.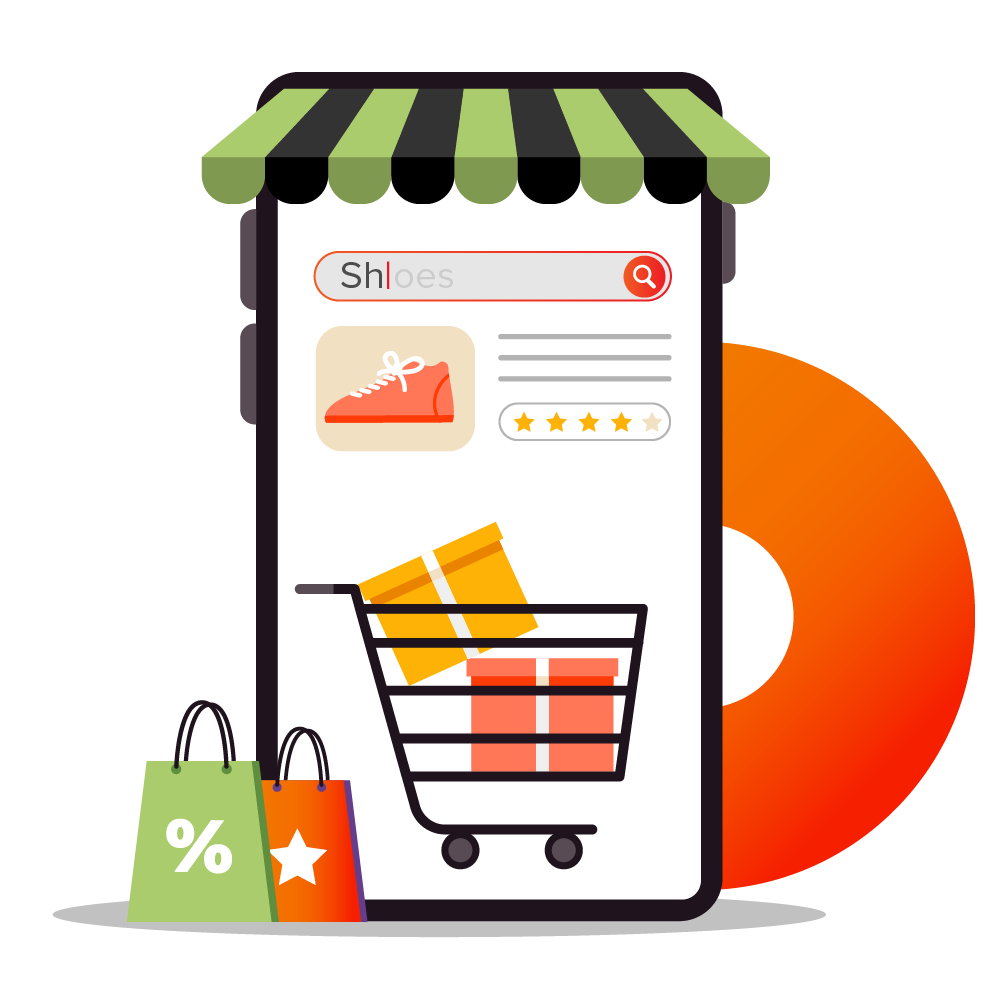 More than a search engine, a sales assistant
Improve the shopping experience of visitors by implementing a fast and personalized predictive search engine with Artificial Intelligence.
Prevent customer churn by showing them what they are looking for.
A. Dynamic promotions
Reinforce your marketing campaigns by personalizing search results by KEYWORDS.
Display configurable dynamic banners to lead your customers to specific landings, categories or brands.
B. Suggested searches
We show your customers an optimized and personalized search listing according to their navigation.
C. Product highlights
We increase your sales by dynamically and automatically displaying the best products of your online store according to the search behavior and interaction of each customer.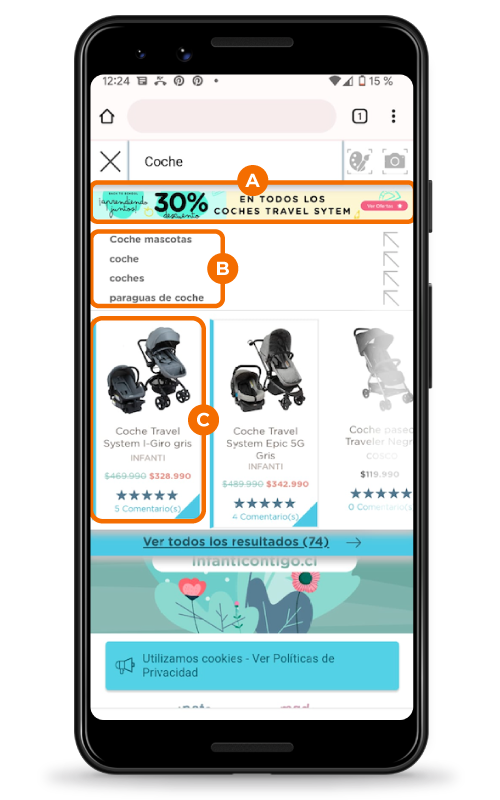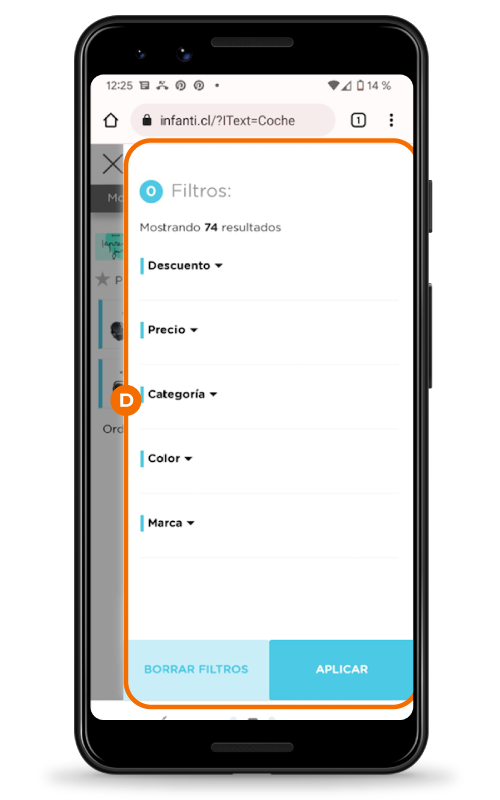 Make it easy for your customers to search and make navigation in your store fast and simple with flexible filters that can be adapted to any attribute, tag, variable, brand and category of your products.
D. Optimized for Mobile
Optimized design for small screens, with great accessibility.
E. Intelligent filters
Create specific filters for categories, lines or brands.
These will only be displayed if required by the user's navigation.
Complement your smart bar search experience with state-of-the-art technology.
F. Object recognition
Our visual search algorithm will allow you to identify the different objects that exist in an image, so that you can search for each of these products.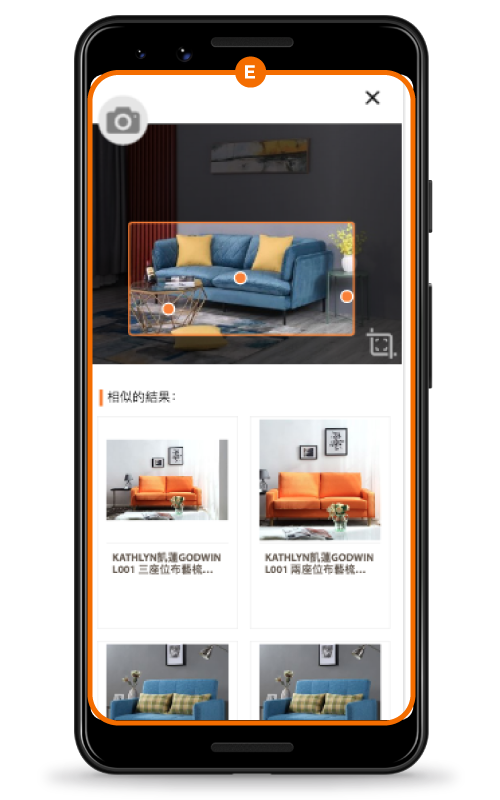 Know your customers and what they are looking for
F • Visibility and performance of Keywords in your store.
G • Product sales funnel better positioned in my e-Commerce.
H • Geolocation of users with purchase intentions.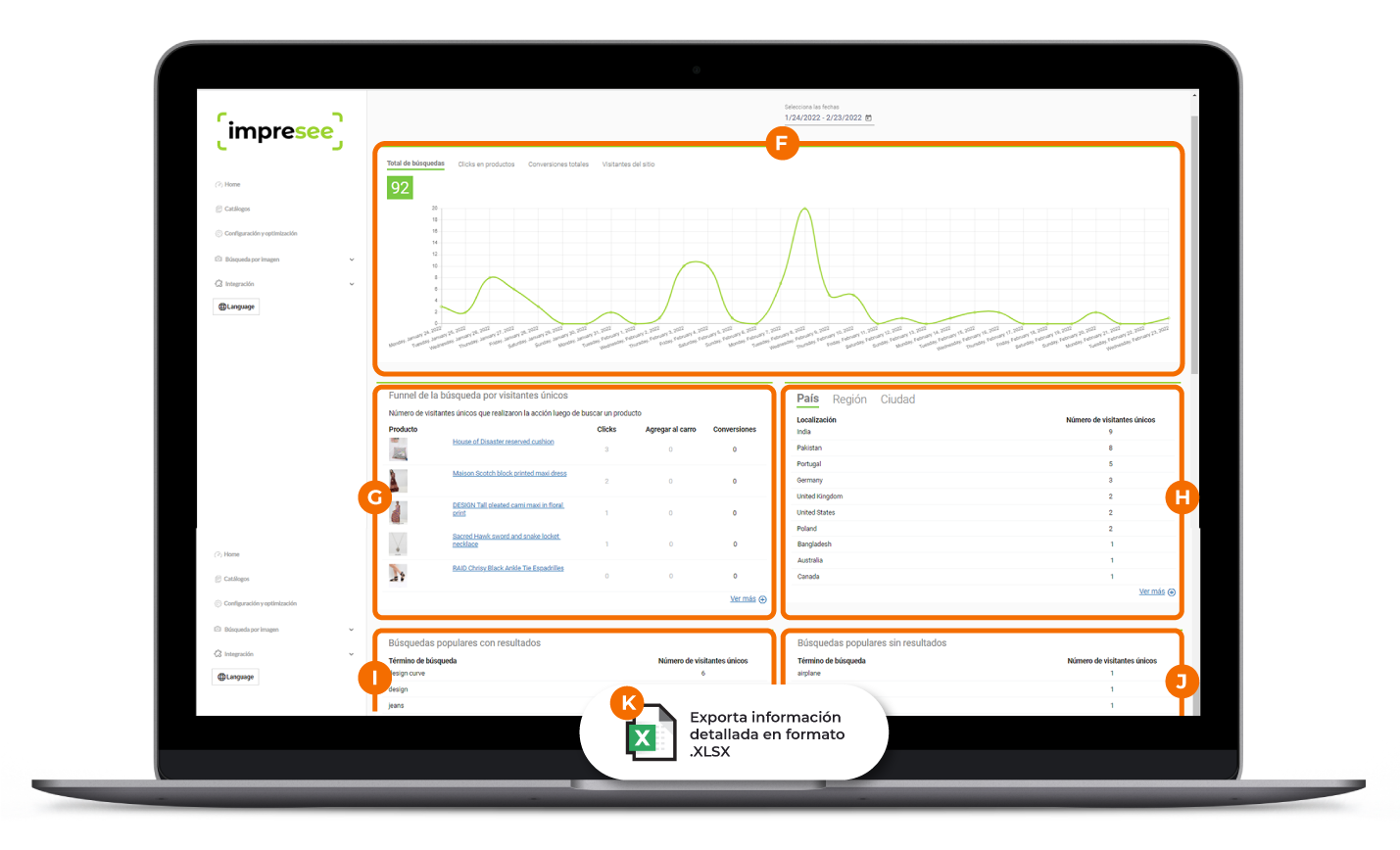 I • Visibility and performance of Keywords in your store.
J • Searches without results.
K •
Search groups
User profiling
Experiment results
Start your free 14-day trial here!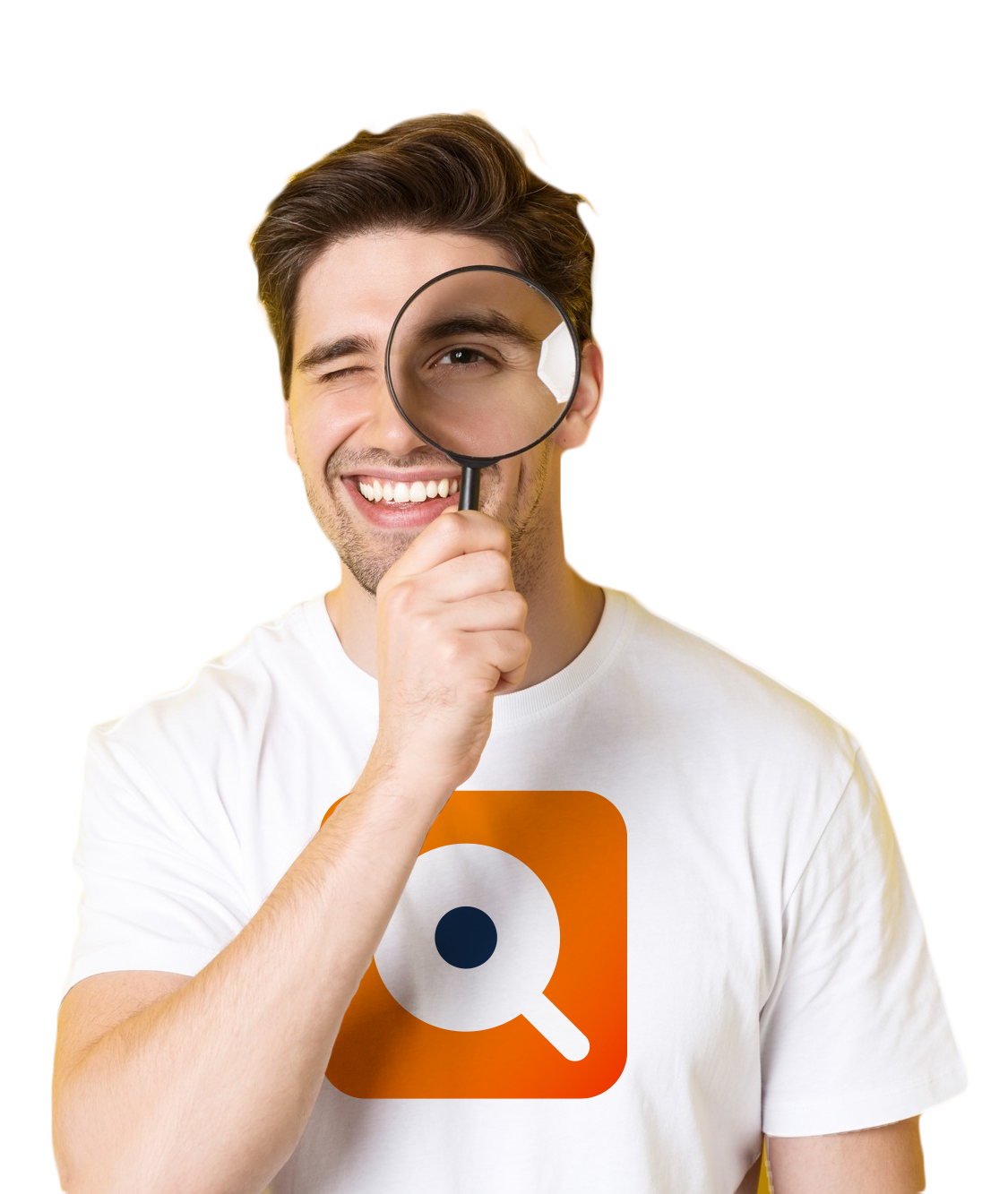 Leave your contact info, subscribe to our newsletter and recibe more info to Impresee.