$200/session
buying 12 sessions
$230/session
buying 12 sessions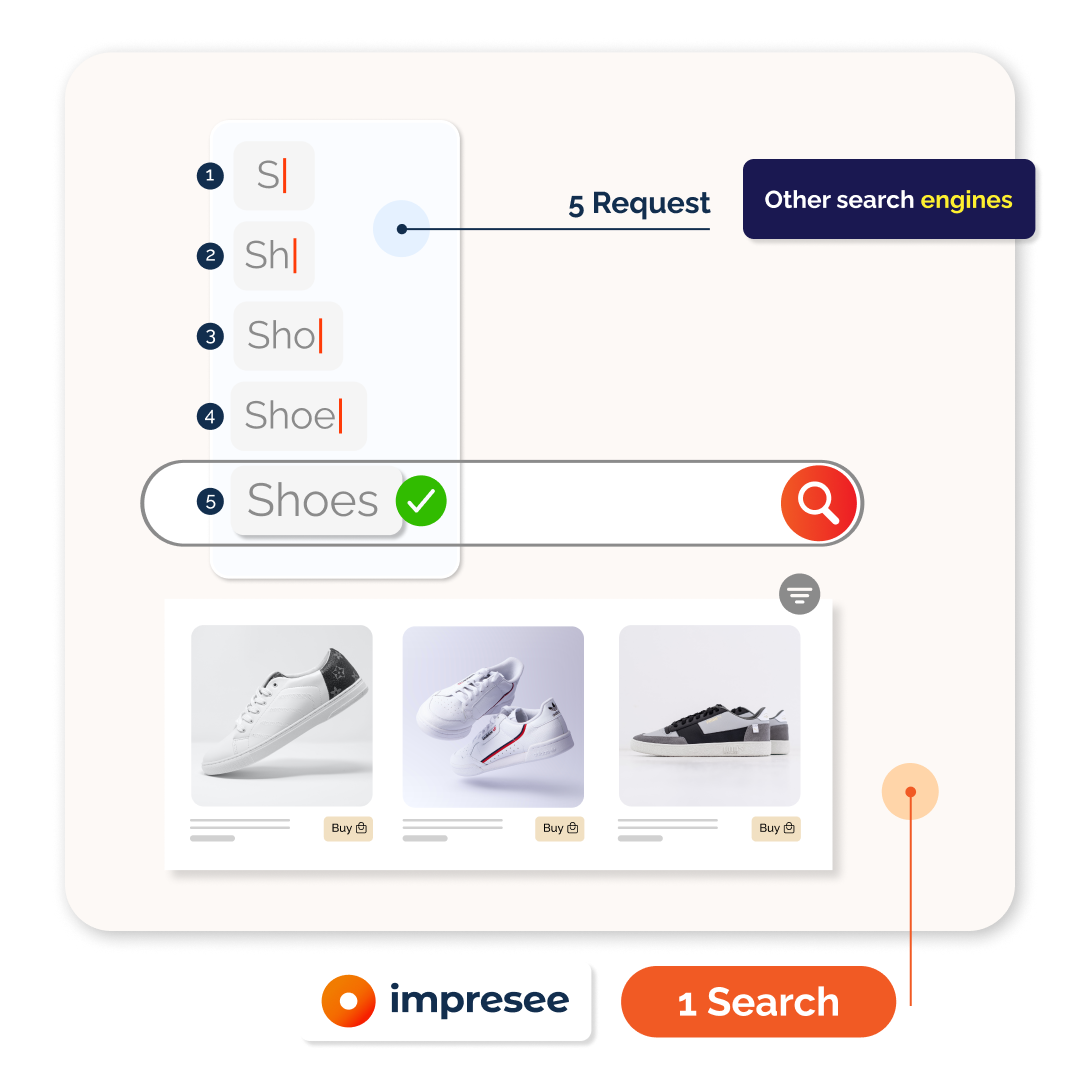 Our pricing is based on the number of searches and not on the number of characters preceding a query, as other advanced search solutions do.
For example:
Searching for the word "shoes" contains many queries since as you type, requests are generated for "s", "sh", "sho", etc. You can also apply filters and even reorder the results…
Impresee groups all those queries into 1 search.
* In case you already have an implemented search bar on your site and wish to learn which of Impresee's plans corresponds to your store, you must divide the current amount of requests your supplier reports by 5, this will give you the approximate amount of searches to be recorded by Impresee.
Integration with every eCommerce platform

VTEX

Adobe Commerce

Salesforce

Tiendanube

Magento

Samurai

Shopify

Jumpseller

PrestaShop

Other
Woocomerce