We power up eCommerce based on customer insights
Expand the intelligence and effectiveness of your eCommerce by transforming eCommerce insights into key tools for your marketing and commercial teams.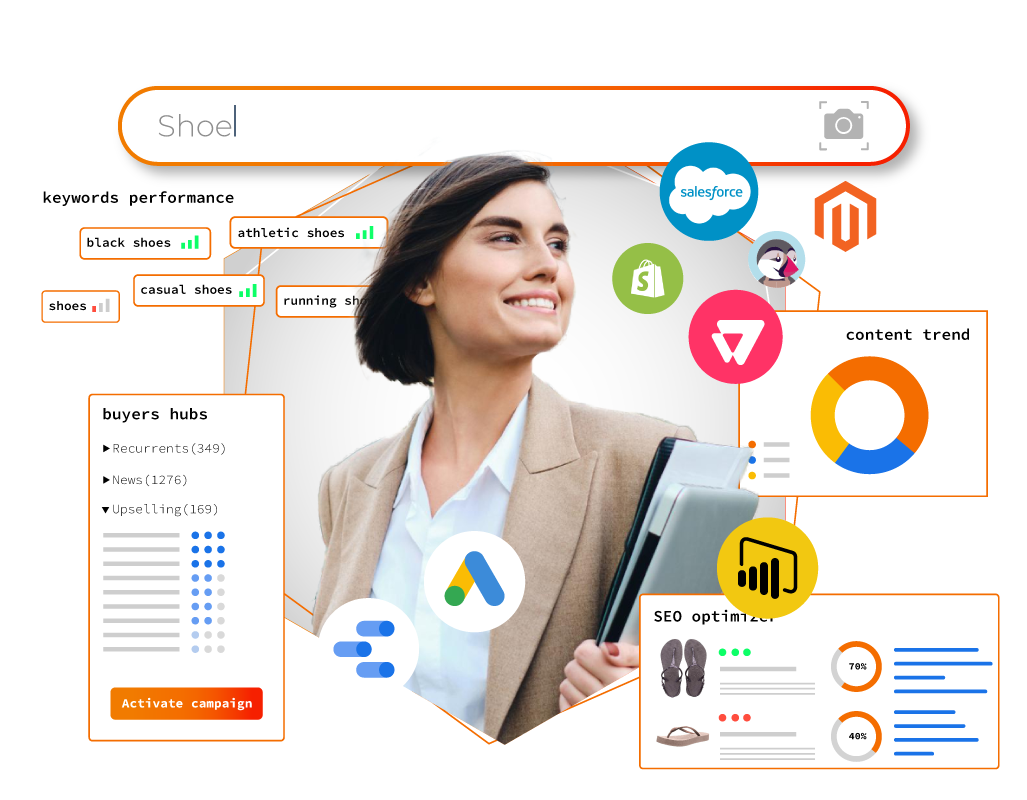 Used by our customers and supported by the best partners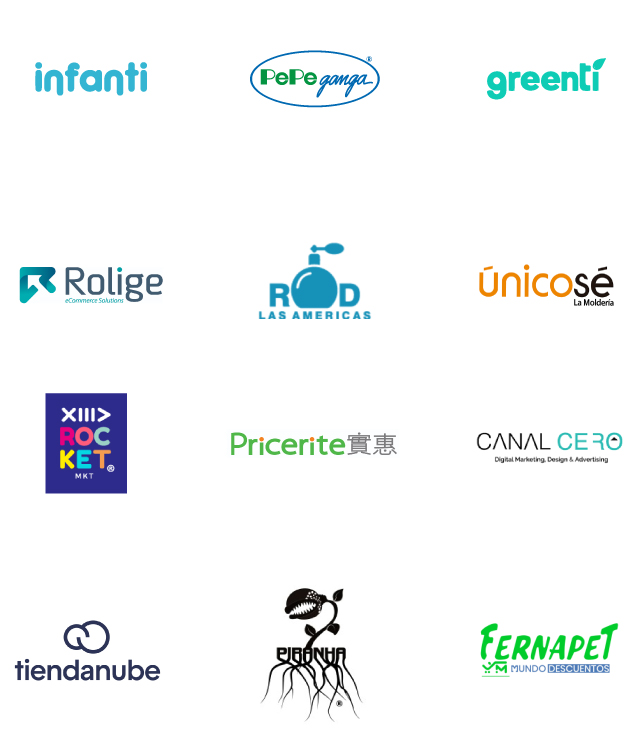 We transform each visitor interaction into an opportunity to improve your business.
Impresee works from the front end of your e-commerce, by giving a personalized and efficient user experience to delivering actionable eCommerce insights. These are used to improve ad campaign performance and even SEO improvements.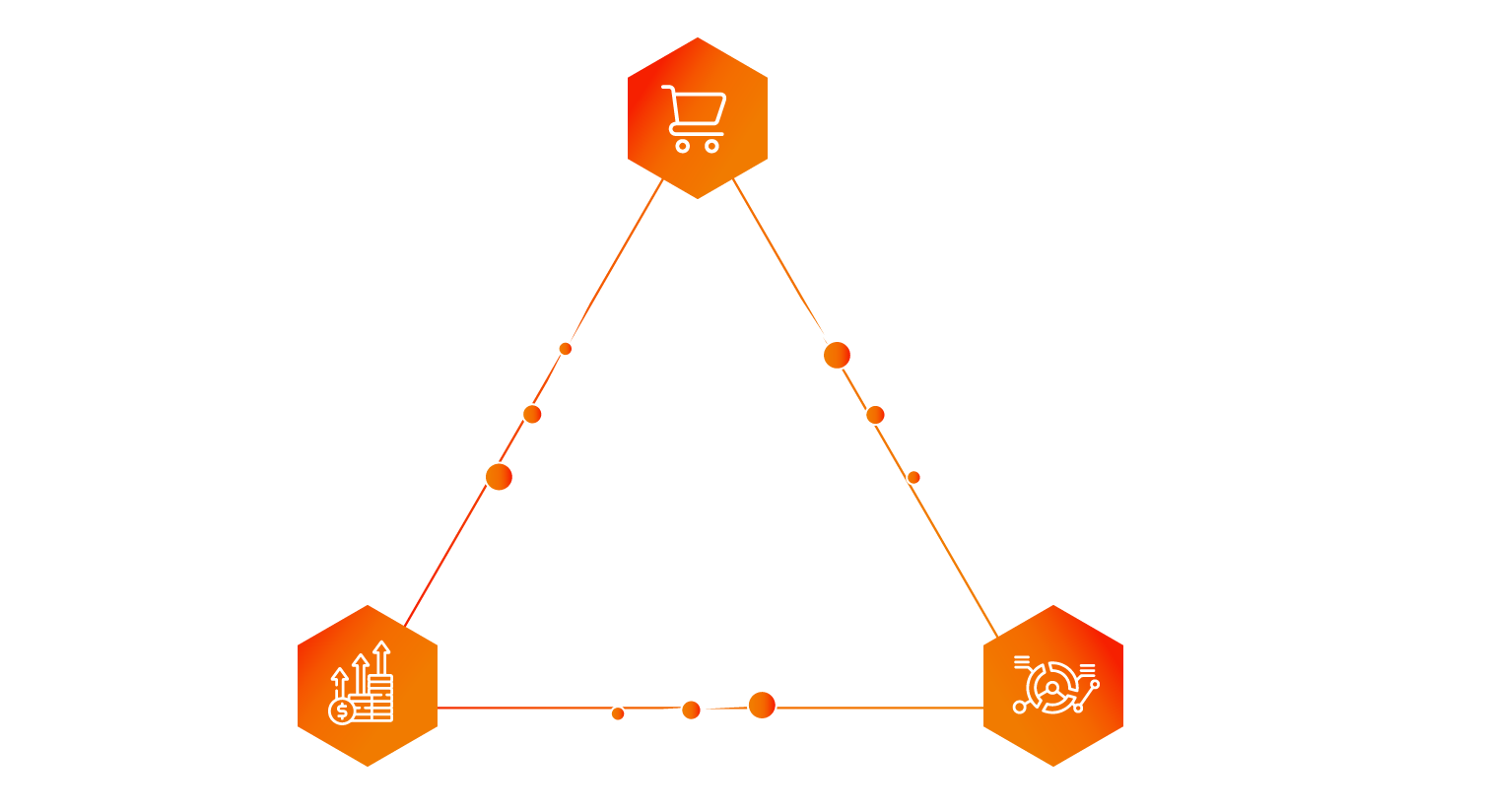 Find Impresee on the most popular eCommerce platforms

VTEX

Jumpseller

Salesforce

Tiendanube

Magento

Samurai

Shopify

Other

PrestaShop
Woocomerce
Boost the UX of your eCommerce
Enhance the search and browsing experience with an intelligent AI-based search bar, dynamic banners, recommendations, and more…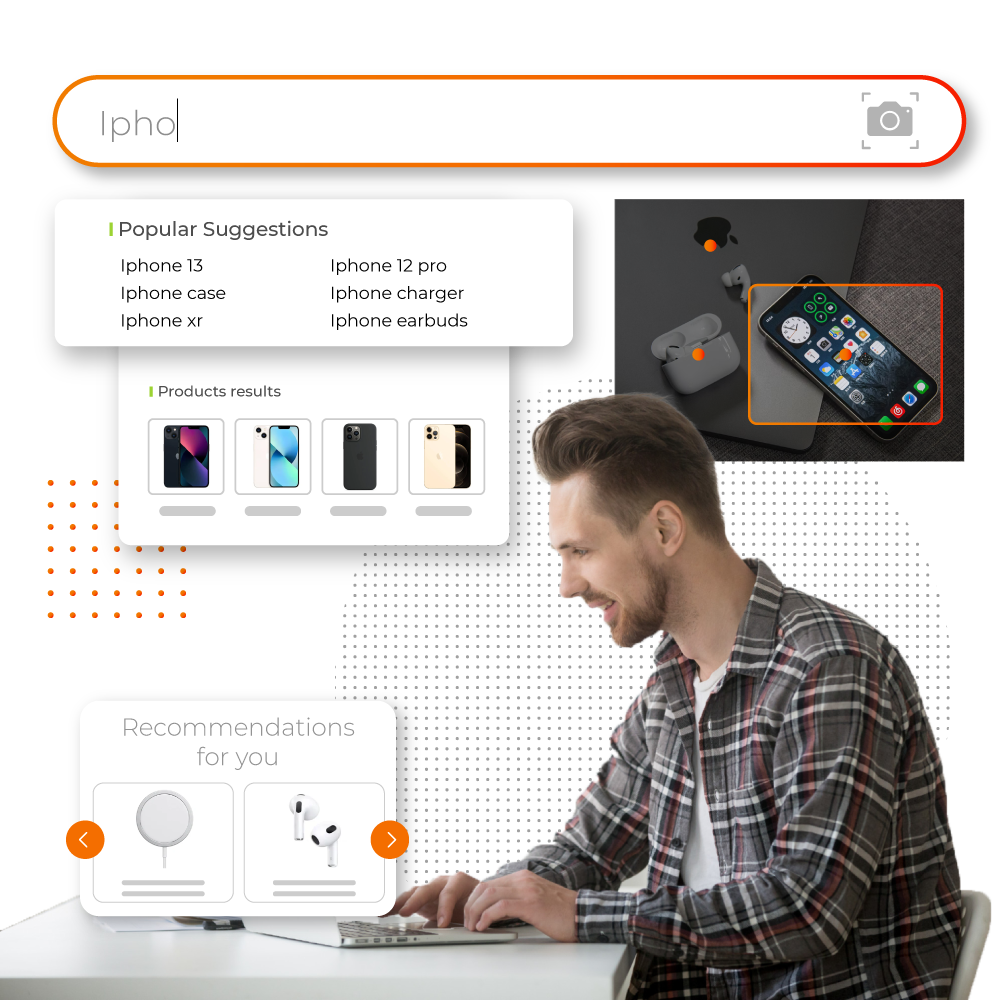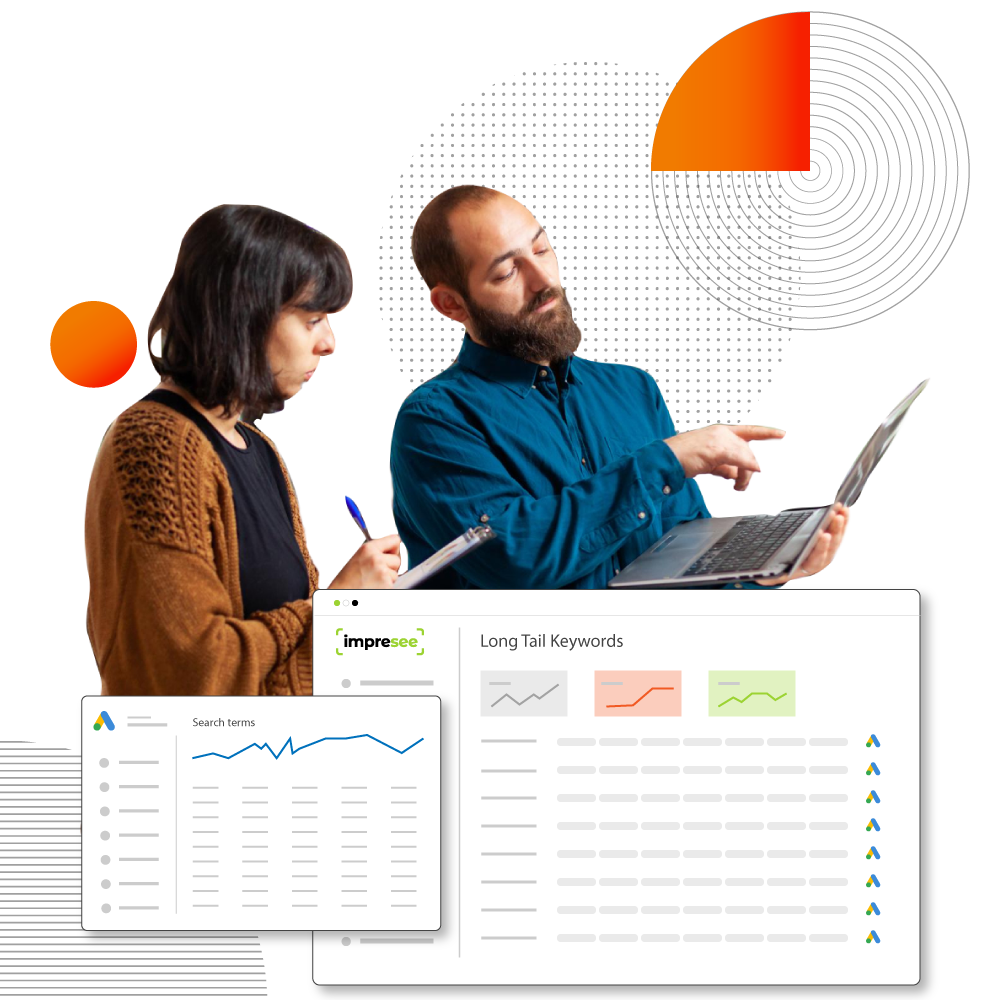 Generate eCommerce insights from customers interaction data and apply them to your digital marketing campaigns.
We extract all keywords and user interaction in your eCommerce, revealing buyer persona clusters, long-tail keywords, SEO improvements, and more…
We analyze insights and patterns, to recommend the best marketing and commercial strategies to increase sales of your online store
Boost the PDP experience of your eCommerce and in brick-and-mortar stores. Think outside the box and start combining both worlds now!