Wait! increase NOW your sales from your visitors! and get
20% off
Visitors that perform searches using "Creative Search Bar" are 216% more likely to convert, compared to users that don't use the search bar.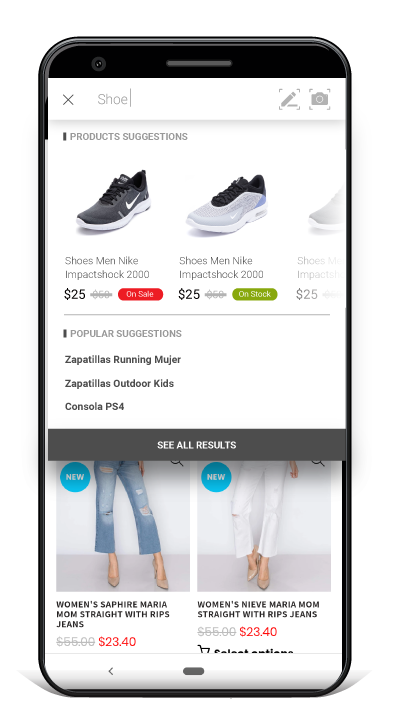 AI-based search bar and filters for eCommerce stores to increase your sales and conversion rate
Try now this new AI technology implementing search bar and filters in addition to instant search, image search and creative search
* Type, snap or sketch your search above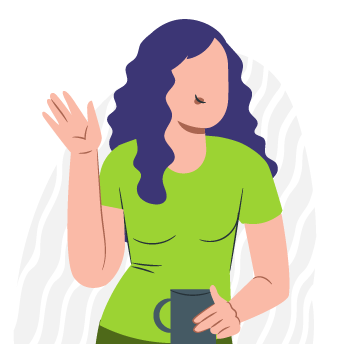 Creative Search Bar and filters benefits

Improve conversion
Configure synonyms and filters powered by AI

Discover trends
Take a look to the search KPIs that can be found in our analytics dashboard

Attract new customers
Allow visitors to share personalized  drawings used to search

Get recurring visitors
Surprise visitors with a unique search and navigation experience
Select your eCommerce platform
Click on one of these boxes to begin your 14-day FREE TRIAL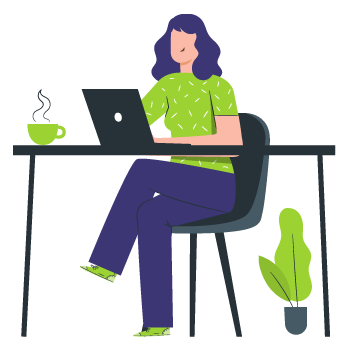 Woocomerce

Wix

Zencart

Prestashop

Shopify

Squarespace

Opencart

Salesforce

Magento

VTEX

Bigcommerce

OTHER
A unique AI-powered search bar and filters for each industry
Surprise your visitors with our shop-the-look feature. That is to say, our visual search engine allows consumers to upload a complete look and identify and search using each item separately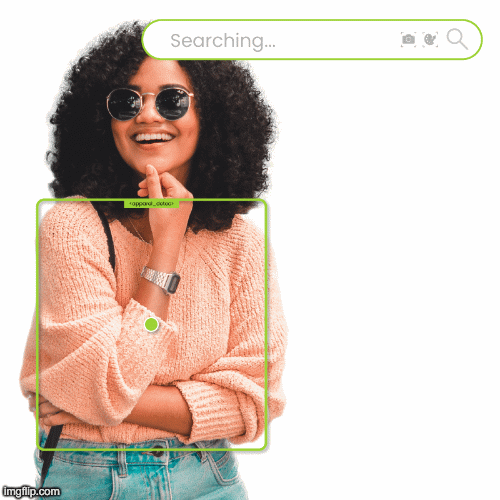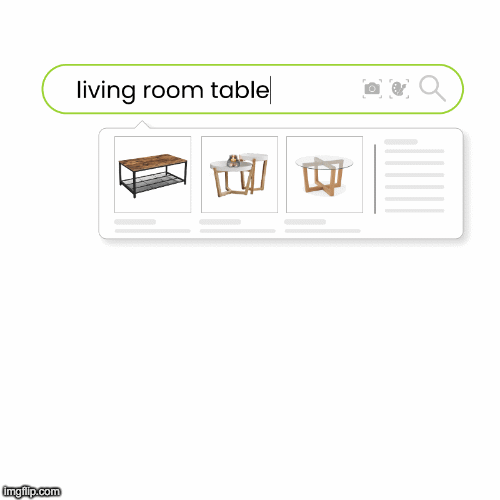 Do you have consumers looking to change the sofa for one that matches their carpet of wallpaper? In fact, with "Creative Search Bar & Filters" you can give those visitors the chance to search by image. In other words, they'll be able to use colors, shapes, and textures without having to type a single word! 
Make it easy and fun for your visitors to browse your catalog. For instance, enhance your store with search by image and sketch. Certainly increase your conversion rate by including more than a traditional navigation system in your site.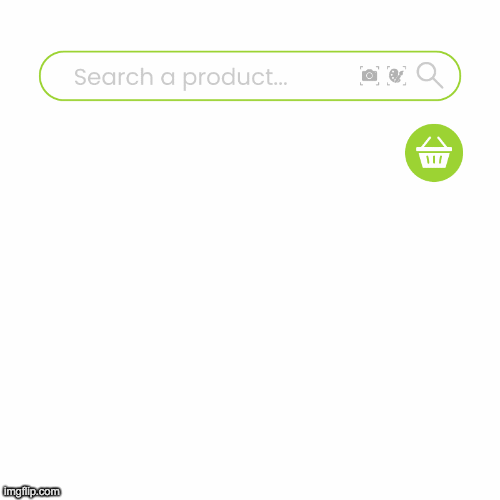 Search bar and filters app features
Shop the look
Save your visitors time by adding visual auto-recognition of garments in a look. For instance, you can upload a screenshot or take photo.
Search by design
Increase recurring visitors by implementing fun experiences in your store. For example, include creative search on your search bar.
Advanced filters
Complete the search experience with faster and easier navigation for your users. For instance filter by brands, colours and categories.
Advanced KPIs
Know your client through Impresee dashboard. For instance, you'll know the geolocation of the most popular products.
Synonyms
Increase your conversion by setting synonyms and make every search count. After that user will find your products.
Google Analitycs
Improve your business performance. Consequently, track the search bar performance on your google analytics account.