Sketch-QNet: A Quadruplet ConvNet for Color Sketch-based Image Retrieval
Aníbal Fuentes,
Jose M. Saavedra
Impresee Inc.

[anibal.fuentes, jose.saavedra]@impresee.com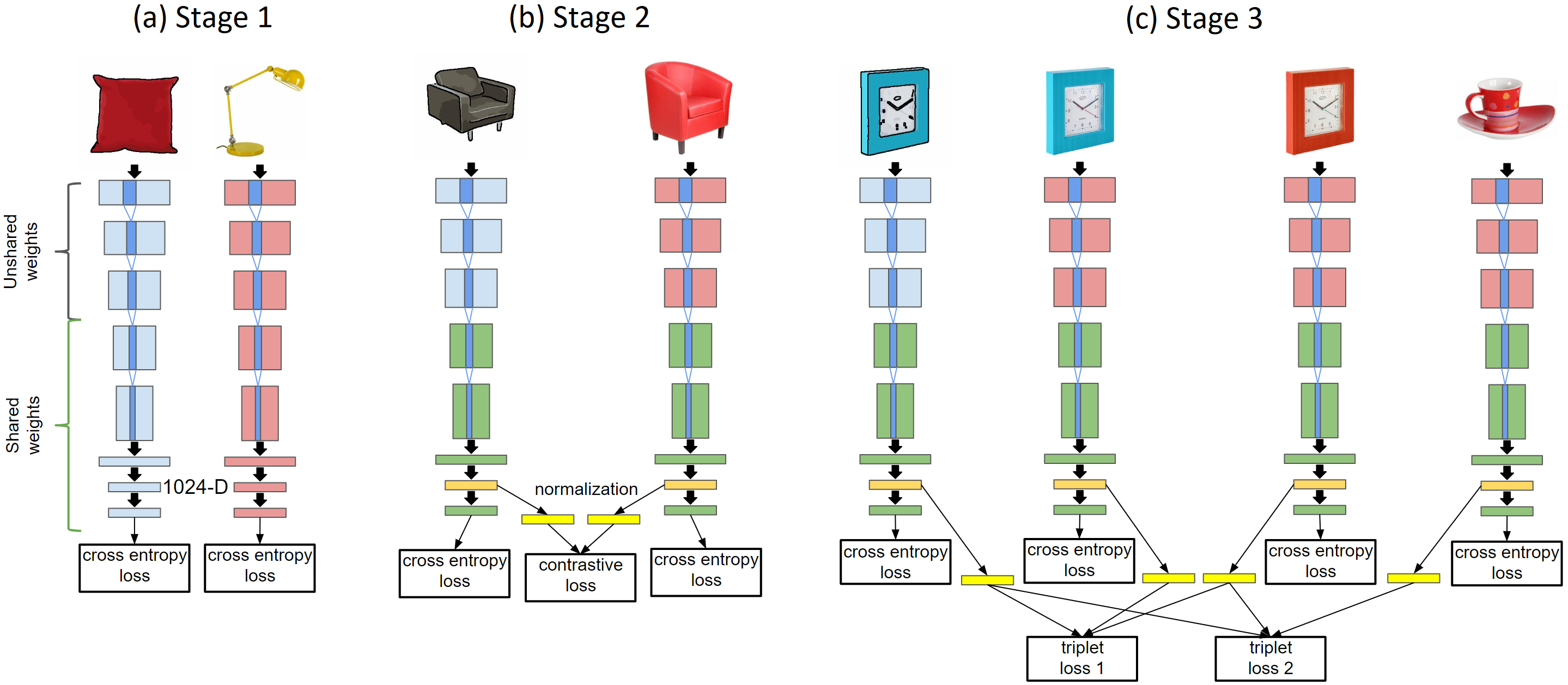 Abstract
Sketch-based search allows users to search for products by simply drawing what they need. At Impresee we are pioneers in bringing this technology to eCommerce. This new modality is characterized by being easy, fun and expressive. In addition, recently, our researchers have developed a neuronal model that allows users to incorporate color and texture information to their query drawings. This enhancement have a big impact in contexts such as Fashion and Home Decor, where visual attibutes are very relevant.
Architectures based on siamese networks with triplet loss have shown outstanding performance on the image-based similarity search problem. This approach attempts to discriminate between positive (relevant) and negative (irrelevant) items. However, it undergoes a critical weakness. Given a query, it cannot discriminate weakly relevant items, for instance, items of the same type but different color or texture as the given query, which could be a serious limitation for many real-world search applications. Therefore, in this work, we present a quadruplet-based architecture that overcomes the aforementioned weakness. Moreover, we present an instance of this quadruplet network, which we call Sketch-QNet, to deal with the color sketch-based image retrieval (CSBIR) problem, achieving new state-of-the-art results.
.
Would you like to collaborate?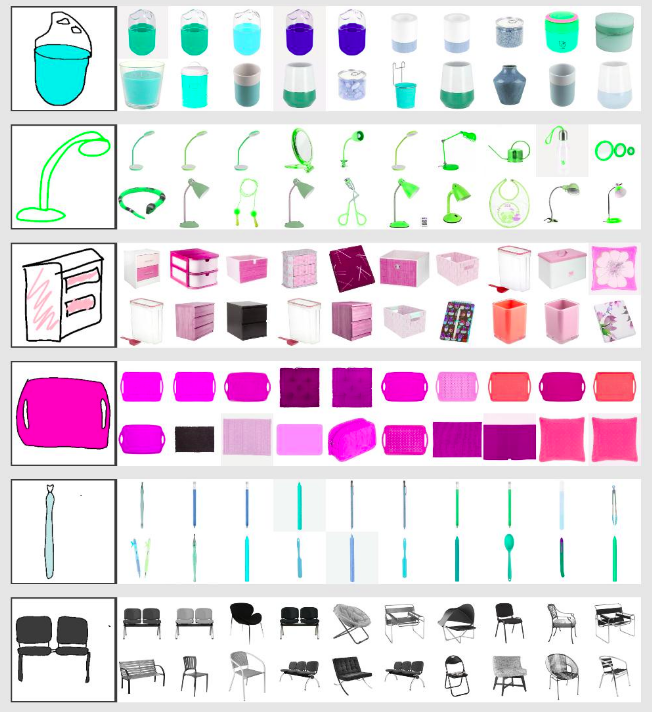 Join us and transform the world!